OUR CARAVAN HIGHLIGHTS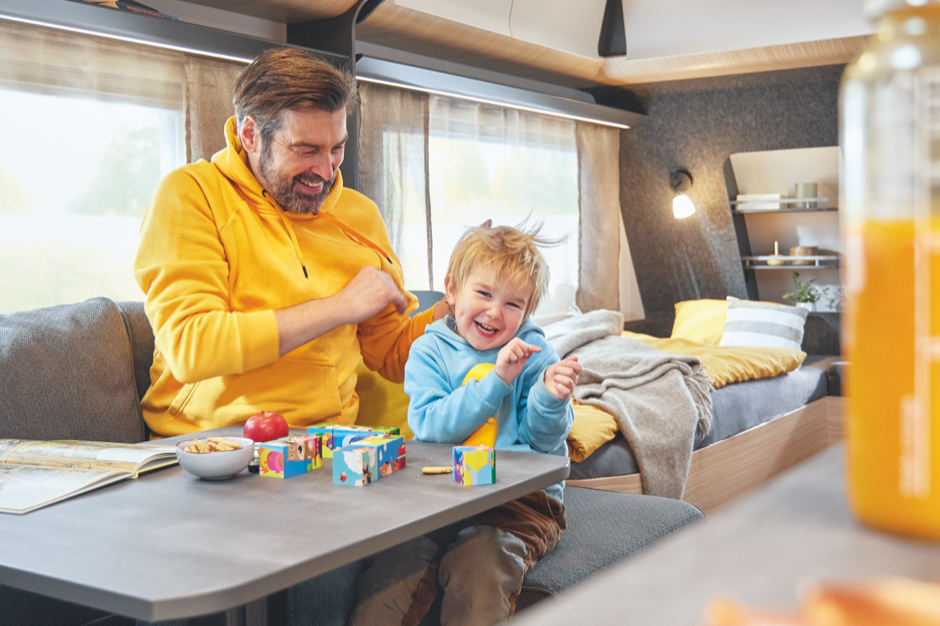 BUILT FOR KIDS
Modern and flexible with plenty of room for your nearest and dearest – discover the Hobby family caravans. Such as the brand-new MAXIA 595 KML, which has up to seven berths and a multifunctional rear section in a Scandinavian "hygge" design.
BUILT FOR TOGETHERNESS
Lots of room for the whole kit and caboodle: the 15 family-friendly layouts in the Hobby DE LUXE model range are made for up to seven sleepers and a whole lot of luggage.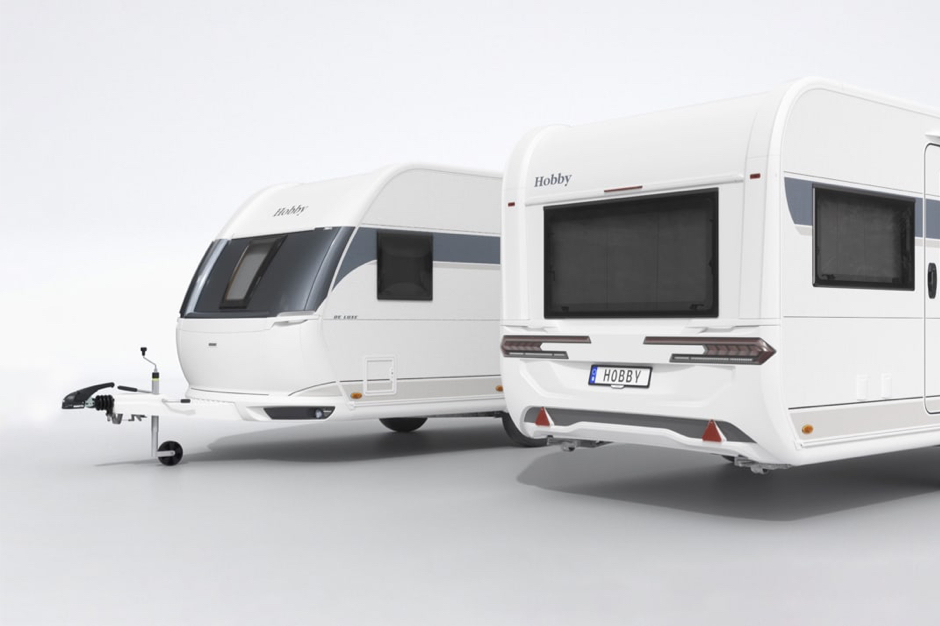 UNIQUELY DESIGNED CARAVANS
When it comes to Hobby caravans, it's not just what's on the inside that counts. With lots of clever and practical features, our vehicles are also sure to turn heads from the outside. The sporty design language with flowing lines and without any corners or sharp edges is typical of Hobby caravans. Stylish features like the manoeuvring handles with a chrome finish or the sporty rear section add the perfect finishing touch to the vehicle design.
A solid foundation is a prerequisite for success
More comfortable driving, longer lifespan, safer driving,
high strength impact resistance, independent suspension, effectively reducing the swing
amplitude of the main vehicle and trailer

Leading Future Development with Technology
Every little thing you do is a big event for HOBBY